Straight facts without the hype:
Building owner and landlord resources
Take advantage of Stu Cohen's real estate and insurance expertise for information to help you build a more successful business. Here you'll find:
Insurance Guides
Featured Articles & Posts by Stu Cohen
Press Releases and Mentions
Industry and Association Information
Helpful Sites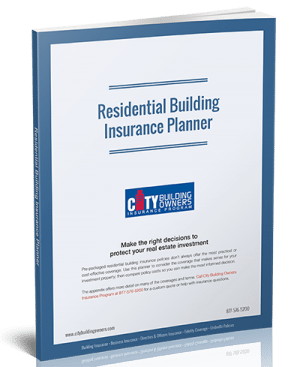 Download your FREE planner!
Enter your information to receive a free planner to help you compare residential building insurance policies. You'll also receive periodic information about protecting your real estate investments. Your information will not be shared.
"Stu gave us good premiums, good coverage, and he was able to sit down and tell me what coverage I needed and what I didn't. We've been with Stu for three years now, and pricing has remained consistent. I've saved at least 20%. I'm very happy with Stu, and I told him he can't retire."
"For the fact that I met him personally; I never met any of these other brokers I've been doing business with in real estate. That's the biggest difference, I guess, the personal service that he normally gives."