Straight facts without the hype:
Building owner and landlord resources
Take advantage of Stu Cohen's real estate and insurance expertise for information to help you build a more successful business. Here you'll find:
More ways to save money on building insurance without sacrificing coverage
Information from insurance and real estate groups
Media coverage on Stu Cohen and the City Building Owners Insurance Program
Links to useful online information for building owners and property managers
Insurance Guides
Residential Building Insurance Planner  – There are so many insurance policy options for residential buildings and properties; be sure you're getting the coverage you need and not paying for the coverage you don't.  Use our free planner to compare insurance policies to ensure you get the right coverage at the right price.
Our Personal Service Begins at Your Doorstep  – Whether you manage multiple buildings or you own a single brownstone, we can help you get coverage that saves you money and help you manage your risks so you sleep better.
Featured Articles & Posts by Stu Cohen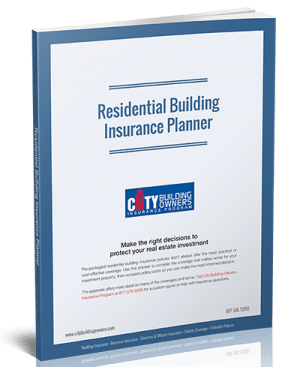 Download your FREE residential building insurance planner!
Protect your real estate investment. Our free residential building insurance planner will help you make the smartest possible decisions for your property.
You'll receive periodic information about protecting your real estate investments. Your information will not be shared.
Concerned about a coinsurance clause? Try out your scenarios on our calculator to see if it's right for you. For more information on coinsurance, read the post here.
"Stu gave us good premiums, good coverage, and he was able to sit down and tell me what coverage I needed and what I didn't. We've been with Stu for three years now, and pricing has remained consistent. I've saved at least 20%. I'm very happy with Stu, and I told him he can't retire."
"For the fact that I met him personally; I never met any of these other brokers I've been doing business with in real estate. That's the biggest difference, I guess, the personal service that he normally gives."